Villagio Urban Residences & Towns. Surround yourself with contemporary finishes and streamlined architecture. AtVillagio in Maple, your lifestyle embraces an urban vibe in an uptown setting. It's not just a community. It's the attitude of those who always expect more. Register Today!
You may have already heard the news that music legend Bon Jovi listed his New York City penthouse for a mere $42,000,000 (that's a lot of zeros!), but have you seen inside this spectacular piece of real estate that he calls home. We now offer you the opportunity to get a sneak peak look into Bon Jovi's paradise in the sky.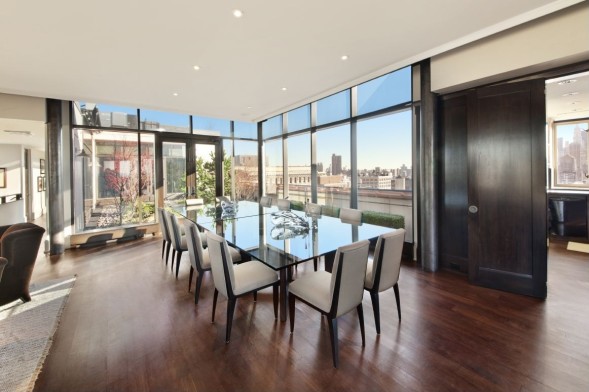 The rock star purchased the home in 2007 and reportedly invested millions of dollars in renovations.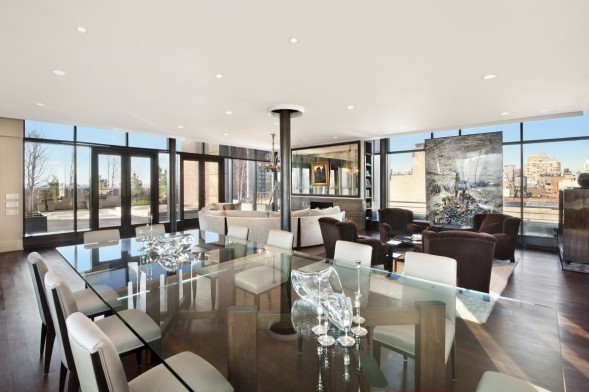 Now, the swanky SoHo duplex is on the market for $42 million.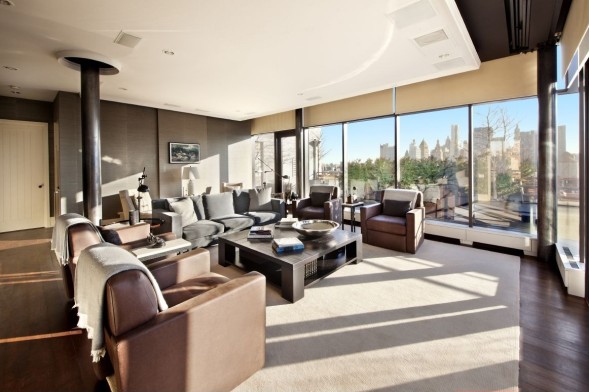 Located at 158 Mercer St, New York, NY 10012, the 7,452-square-foot home has 5 bedrooms and 5.5 baths. According to the listing provided by The Corcoran Group's Deborah Grubman, "the journey begins when you step off the elevator into the lower-level foyer."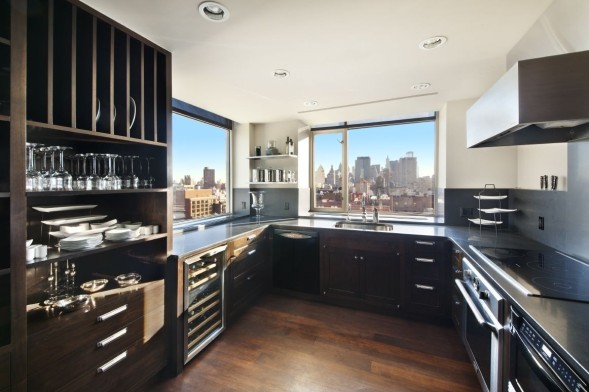 A large great room with posh furnishings, including a sparkling chandelier and glass dining room table, set the tone for the space. The journey continues into a modern chef's kitchen and up a sleek staircase into spacious bedrooms and three landscaped terraces.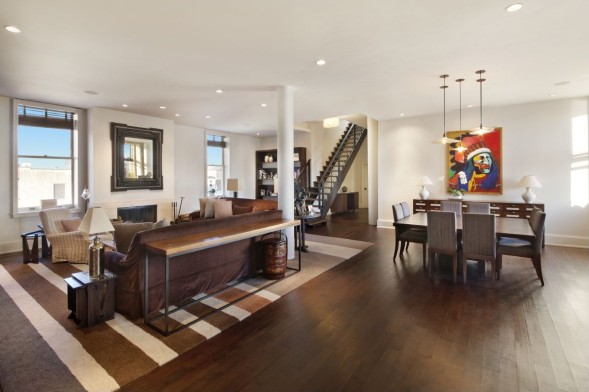 But perhaps the most notable feature of the space is glass. Surrounded by floor-to-ceiling windows, the penthouse provides 360-degree views of SoHo and beyond.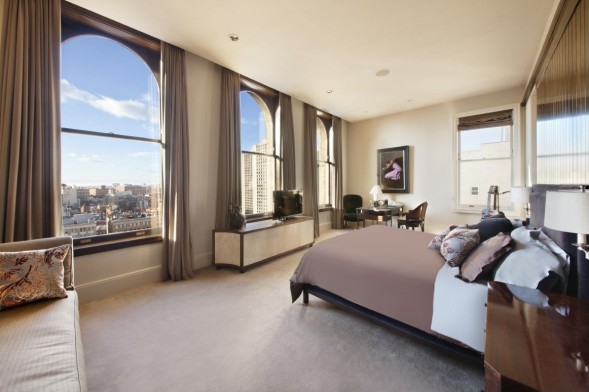 "This one-of-a-kind apartment is for the discerning buyer who can appreciate fine craftsmanship and all the modern conveniences," Grubman writes in the for-sale listing.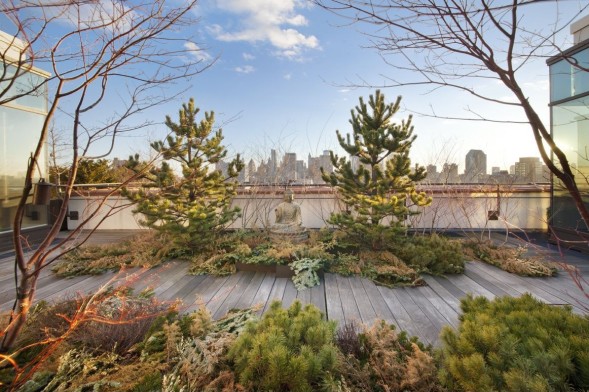 Bon Jovi invested heavily in the penthouse, which he reportedly purchased for $24 million. But the singer-songwriter is more focused on investing in his family now, opening up about dealing with his 19-year-old daughter, Stephanie Bongiovi, overdosing on heroine last November.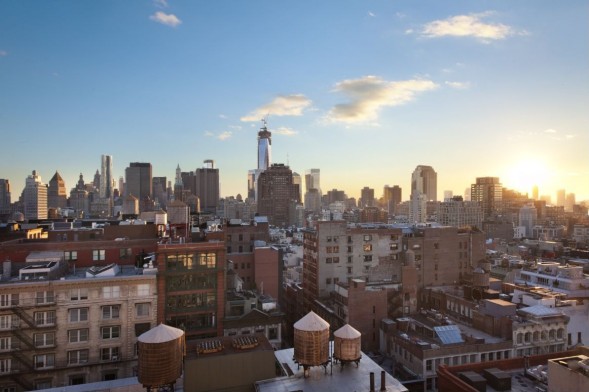 Meanwhile, Bon Jovi continues to be a music machine, cranking out catchy songs on his band's 12th album, "What About Now." He's also made recent TV appearances, performing live on "American Idol," even though he reportedly turned down the opportunity to judge this season's singing competition.
Sold Out – Occupancy this year! Allure Condominiums redefines the eminently desirable, midtown Toronto neighbourhood of Yonge & Davisville with a new energy and elegance. This boutique residence is simply unparalleled.
At Harbour Plaza Residences you can connect with the city you love. Spectacular views. Inspired amenities. Direct connection to the PATH. Steps to shopping, dining and entertainment.  The opportunity is almost here to call Toronto's most amenity friendly location home. Register Today!
At 155 Redpath Condos, Good design makes life better. The newest inductee to the intersection of Yonge & Eglinton. Close to every amenity imaginable; shopping, restaurants, transit, subway and much much more. Register Today for V.I.P. Access!
If you're up on celebrity real estate, you may know that Kelsey Grammer and his ex-wife, Camille Grammer, top the list for owning the most properties.
Or at least they used to.
Since the pair's divorce was finalized in January 2011, the Grammers have slowly been trying to dump their properties, starting with a Beaver Creek, CO ski home and their Beverly Hills home. The latest Grammer home to hit the market is their once-primary residence in Serra Retreat, Malibu.
Listed for $17.5 million, the 4.75-acre home has bounced off and on the market over the past few years as an undisclosed address. Located at 3250 Serra Rd, Malibu, CA 90265, the private and gated home was purchased by the Grammers in 1998 for $4.5 million. A few upgrades (and years later), the home has more than doubled in price.
Like most of the Grammers' former places, the Malibu home is deluxe. The grounds feature "towering trees, flowering gardens," as well as a lighted tennis court, large pool, nine-stall barn and access to riding trails. Inside, the 4-bed, 6-bath home measures 6,645 square feet with a "gourmet kitchen designed by Wolfgang Puck," master suite with ocean views and a home theater. A guest house on the property has an additional few bedrooms, large kitchen and rooftop deck.
In addition to this Malibu home, as well as the Colorado ski estate and Beverly Hills property, the Grammers also own:
A 1.88-acre parcel on Weave Hollow in Andes, NY (Delaware County). Reports show that Kelsey Grammer owns a 2,800-square-foot farmhouse that was built in 1900.
Two properties in Hawaii — one which was purchased for $6 million in 2003, and the other for $1.75 million in May 2006.
Multiple million-dollar apartments in New York City.
The High Park Condos are a boutique condominium residence across from High Park on Bloor Street West at Parkview Gardens. A rare opportunity to live directly across from a 400 acre park and steps from Bloor West Village, Roncesvalles Village and the High Park station. Register Today!
V.I.P Event Now Taking Place – Receive Up To $30,000 In Savings! Southhill Madison is A modern residence in a neighbourhood rich with history, old growth trees and established homes.
1Thousand Bay is a glass pillar in the sky which will soon grace the sky above Bay Street. One of Downtown Toronto's most anticipated condominium developments of 2013. Experience true living on the park like never before.
17 Dundonald Condos is currently under development and will be a stellar residence in an equally stellar neighbourhood. A team of experts are collaborating currently to bring the project into the marketplace for the fall of 2013. Register today fot the latest updates regarding this condominium.